The Miz -- When Thespians Attack ... I'm a Better Actor Than The Rock
The Miz
When Thespians Attack ...
I'm a Better Actor Than The Rock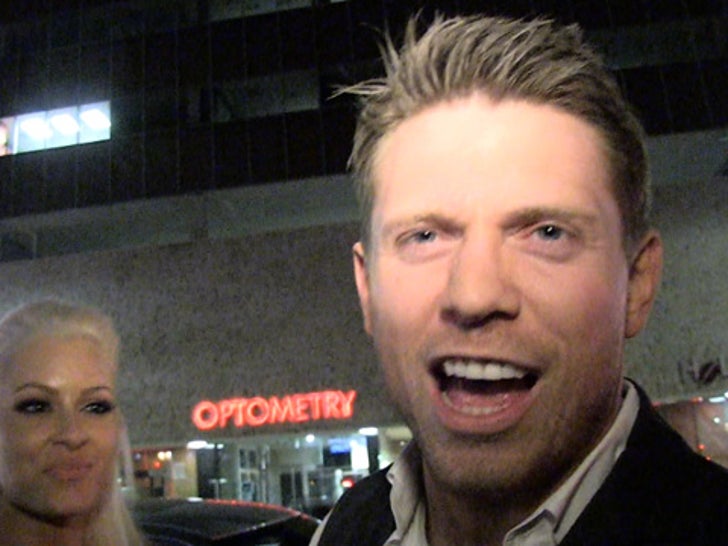 Fighting words from The Miz ... this time, the WWE superstar tells TMZ Sports he honestly believes he's the GREATEST actor in wrestling history -- and specifically calls out The Rock.
In Miz's defense, it sounds like he'd been drinking on his way out of Warwick in Hollywood Wednesday night -- but he couldn't be more clear, "There is no WWE superstar who's ever been a better actor than me."
For the records, Miz's biggest credits:
-- "The Marine 3: Homefront"
-- "The Marine 4: Moving Target"
... and he played himself in "Scooby-Doo! WrestleMania Mystery"
The Rock's biggest credits:
-- "Fast Five"
-- "Fast & Furious 6"
-- "G.I. Joe: Retaliation"
-- "The Scorpion King"
-- "Walking Tall"
... and he's considered one of the biggest action stars in Hollywood.
Miz acknowledges The Rock is the #1 guy right now ... but insists, when it comes to talent, he's the one layin' the smackdown.