Kevin Federline -- I Must Confess ... Britney Spears is My Opener
Kevin Federline
I Must Confess ...
Britney Spears is My Opener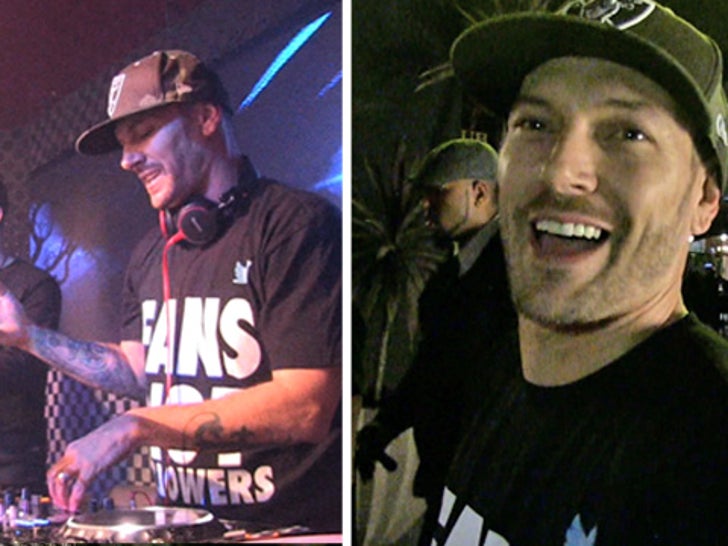 Kevin Federline hasn't gotten spousal support from Britney Spears for years, but he figured out an ingenious and awesome way to profit from her ... by opening his DJ set with "Baby One More Time!"
Federline got behind the 1's and 2's at Heat Nightclub Saturday night in the OC and scored $1K for his efforts.
The place was packed ... and he's really fun/good.
The question ... does Kevin have his sights set on Vegas and/or Bar Mitzvahs?
Kev, don't dismiss the latter. Nick Jonas scored $100K for 3 songs.