Manny Pacquiao -- The $100 Million Question ... How Ya Gonna Spend It!?
Manny Pacquiao
The $100 Million Question
How Ya Gonna Spend It!?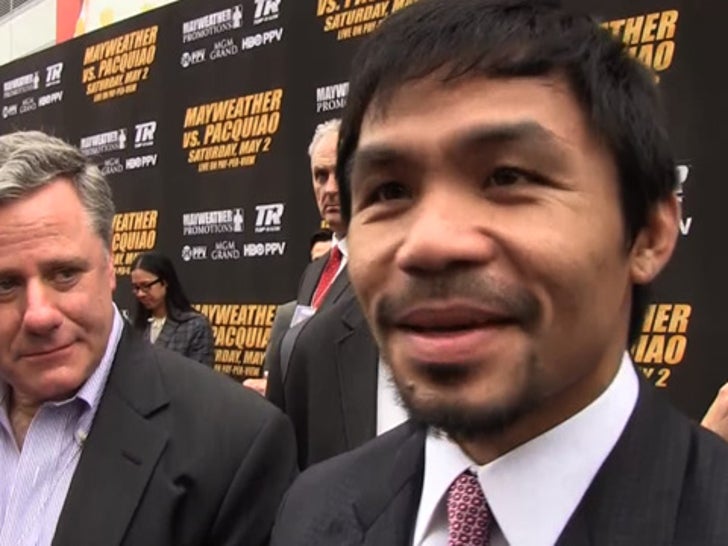 It's the question everyone hopes they'll have the chance to answer -- how do you plan on spending your $100 MILLION paycheck?!
That's the question we fired at Manny Pacquiao earlier today -- and while he's clearly pumped about the money, Pacman says he's keeping his eye on the real prize ... a victory.
Still, one of his promoters had a suggestion that made him chuckle.
We also asked Manny about his un-retirement from singing ... and he explained why he was so proud to get back in the studio to record his entrance music for the Mayweather fight.
As we previously reported, the song is called "I Fight for Filipinos" ... and it's ... well, his intentions are good.