Don 'Magic' Juan -- FREE WARREN SAPP ... Pimpin' Legend Defends NFL Star
Don 'Magic' Juan
FREE WARREN SAPP
Pimpin' Legend Defends NFL Star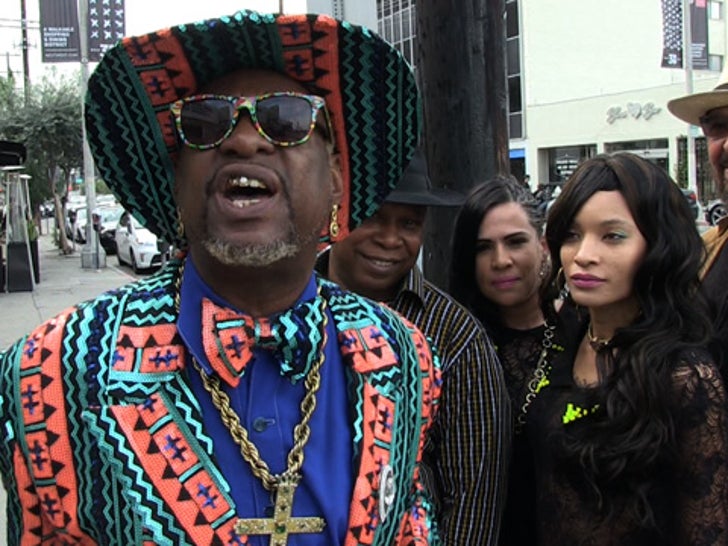 Warren Sapp finally has an ally -- the pimpest pimp in all of pimpdom ... Bishop Don "Magic" Juan ... who just issued a STAUNCH DEFENSE of his NFL superstar pal in his Super Bowl hooker case.
The Bishop, surrounded by his pimpin' posse, says Warren is a close personal friend of his ... and he's adamant Sapp did NOT assault either one of the two alleged prostitutes in Arizona.
"It was just a set up ... he was tricked into this."
But Magic takes it one step further ... explaining why there's NOTHING WRONG with payin' for sex in the first place -- "Ain't nothing wrong with trying to buy something you want if you got the money."
He also demands that the NFL Network rehire Sapp immediately -- and says his pals Snoop Dogg and Diddy are in full support of the Hall of the Famer.
Check out the clip ... you buyin' what the Bishop is sellin'?