Justin Bieber -- Neighborly Run-In with Emmy Rossum ... Not Her Cup of Sugar
Justin Bieber
Neighborly Run-In with Emmy Rossum
... Not Her Cup of Sugar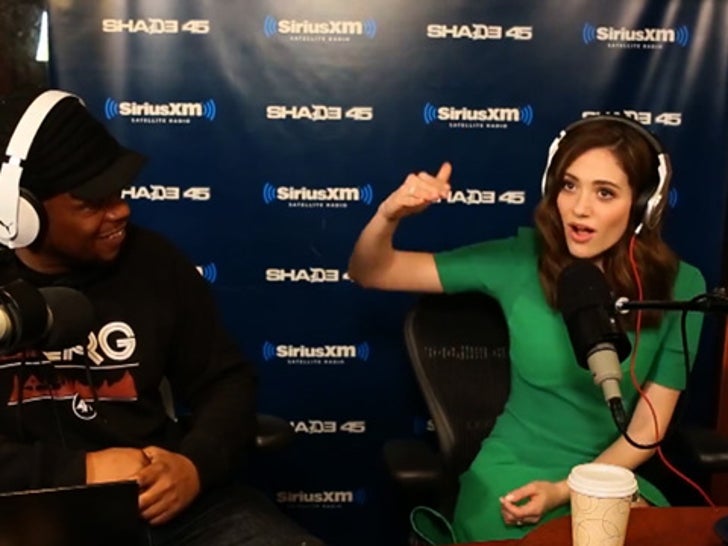 Justin Bieber is nothing more than a punk kid on the block to Emmy Rossum -- who says her first run-in with her new neighbor will definitely be her last.
Emmy was on "Sway in the Morning" on SiriusXM this week, and said she went out of her way to welcome Justin to her Beverly Hills 'hood when he moved in last month -- but ran into a wall of bodyguards.
She says Bieber eventually showed up, but was balling so hard that -- well, you gotta see her describe it.
As for getting any future invites to JB's legendary ragers ... Emmy's not concerned.