Chris Massey -- Lil Twist Is Great ... At Shining Justin Bieber's Shoes
Chris Massey
Lil Twist Is Great ...
At Shining Justin Bieber's Shoes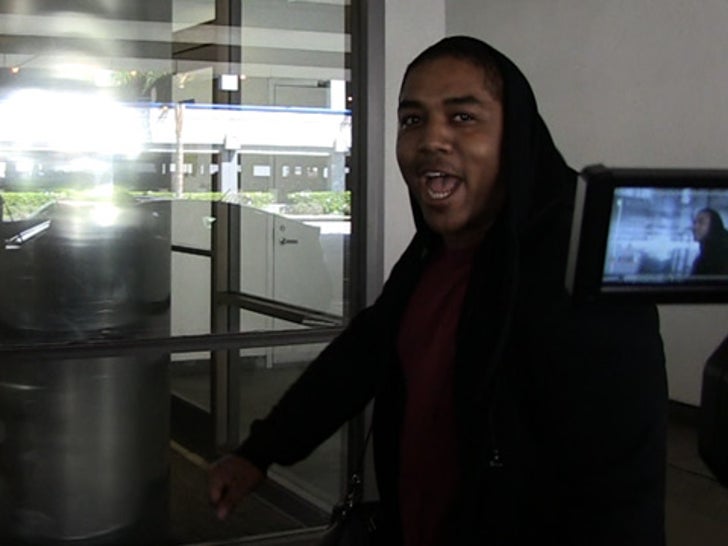 Chris Massey is throwing shade -- with racial undertones -- at Lil Twist ... the guy who allegedly beat him with a pair of brass knuckles.
Massey ripped Twist as nothing more than Justin Bieber's lackey when we shot him at LAX Monday afternoon. We asked Chris about the warrant out for Twist's arrest ... following the alleged fight at Chris' bro Kyle's house.
At first he played off our photog's question like Lil Twist is a nobody -- but then decided to go HAM with a string of insults, including a shoe shine crack ... which used to be taken as a racist remark. But since that was before Massey's time ... we're guessing that wasn't his intent.
Still, this clip won't sit well with Bieber -- or his shoe guy. JK.