Snoop Dogg -- Nuthin' But a TMZ Cameraman ... and He's Awesome! (VIDEO)
Snoop Dogg
Nuthin' But a TMZ Cameraman
... And He's Awesome!!!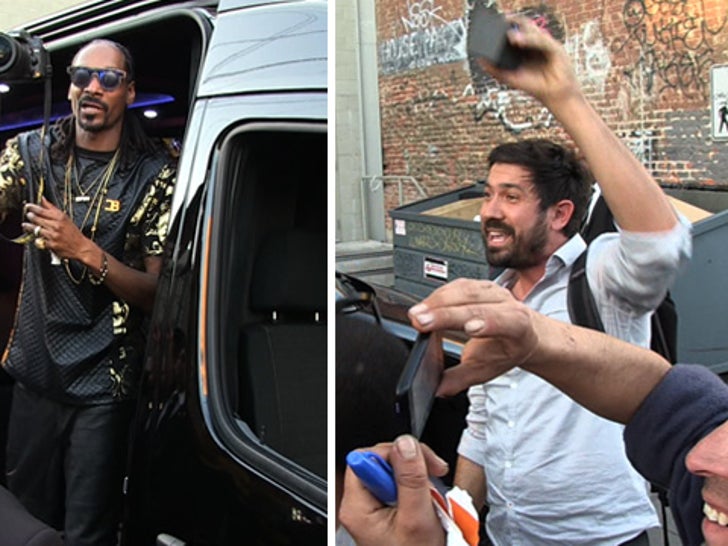 Snoop has a doppelganger of sorts ... our photog Joe, who dare we say sounds exactly like Mr. Dogg.
Snoop was leaving Jimmy Kimmel's show when Joe fulfilled his lifelong dream ... to sing "Nuthin' But A G Thang" in front of the rap legend.
We knew Joe was good, but not this good ... and Snoop was duly impressed.