The Fat Jewish -- I'm Getting the Model Tan ... In the Street! (VIDEO)
The Fat Jewish
I'm Getting the Model Tan
... In the Street!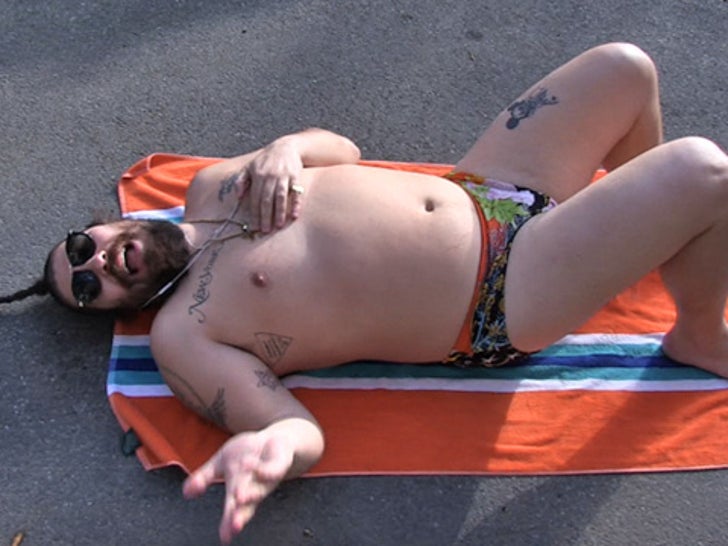 The Fat Jewish is going full throttle with his modeling career, achieving the perfect tan on a NYC street.
The Instagram icon claimed a parking spot in Chelsea Saturday, telling our photog he's riding the wave of plus size modeling.
TFJ -- who has nearly 4 million followers -- jacked Janet Jackson's look for the new cover of Inked Magazine, so it's puzzling why he seems so pissed off that Kim did the same to him.
The large Jew now has the perfect hue.