Britney Spears -- Down She Goes! (VIDEO)
Britney Spears
Down She Goes!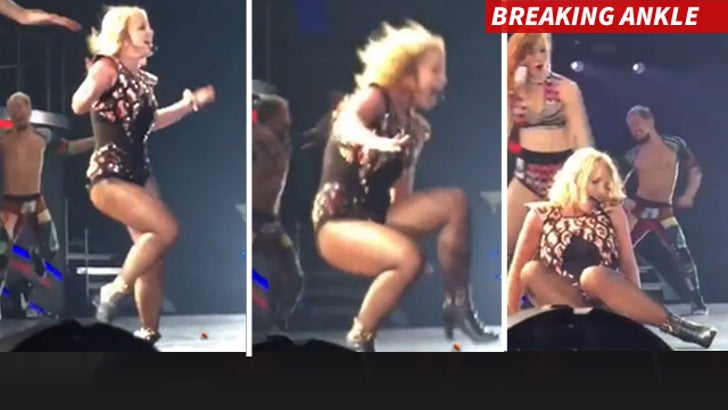 Break.com
Britney Spears went down hard during her Las Vegas show -- falling so hard mid-song ... it was up in the air whether she'd stay down or go on with the show.
She did both -- staying down, and dancing from her backside.
Brit Brit rolled her left ankle pretty good, but managed to keep going through the end of "Crazy."
Her dancers eventually helped her to her feet, and she seemed to walk it off. The fall looks nasty, but Britney assured fans later ... she's ready to get back in the game.
Thank you for all of the sweet wishes! Had a little scare on stage tonight with my ankle but I'm ok! ❤️

@britneyspears