Wrestler Robbie E -- Re-Proposes to Ex-Wife ... With Brand New Ring
Wrestler Robbie E
Re-Proposes to Ex-Wife
... With Brand New Ring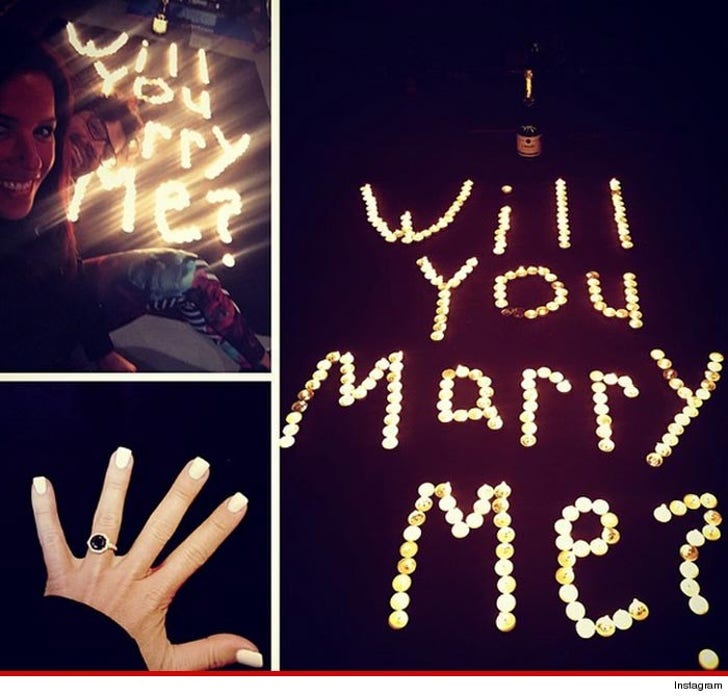 Exclusive Details
Wrestling star Robbie E -- a former contestant on "The Amazing Race" -- is ENGAGED ... to the very same woman he divorced back in 2013 ... TMZ Sports has learned.
Here's the deal ... Robbie originally married fitness pro Tara Sue back in 2011, after dating for 7 years. But their relationship fizzled and they split in 2013.
Robbie dated another woman, fellow TNA Wrestling star Brooke Tessmacher, and the two appeared on 'Race' together last year ... but THEY broke up before the end of production.
Robbie says part of the reason he broke things off with Brooke was because he still had feelings for Tara. So they started dating again in December ... and we're told things have been great.
Which brings us to last night, when Robbie proposed to Tara (again) in the basement of their NJ home ... which he had decorated with tea lights that spelled out, "Will you marry me?"
She said, "Yes" ... and now has a SECOND engagement ring -- since Robbie wanted a new diamond to symbolize a fresh start.
"True love always has a happy ending," Robbie tells us.
As for the wedding, no word on when the two will tie the knot -- but Robbie says they're leaning toward having a very small, low key ceremony.