Hope Solo's Accuser -- Don't Kick Her Off U.S. Team ... I Just Want Her to Come Clean
Hope Solo's Accuser
Don't Kick Her Off U.S. Team
I Just Want Her to Come Clean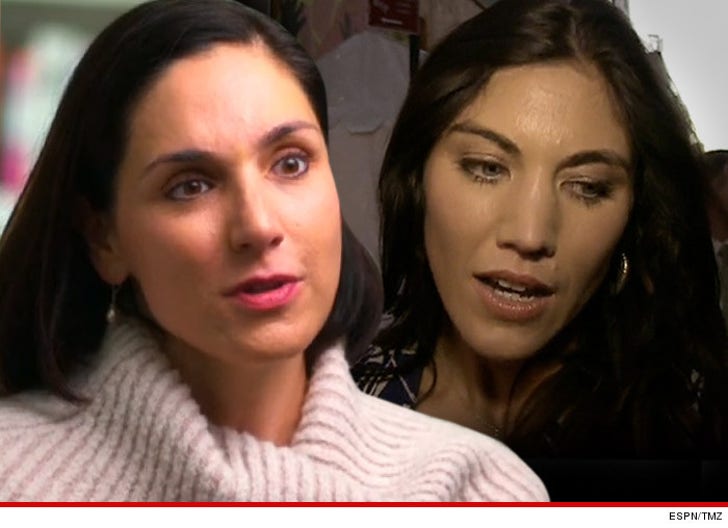 EXCLUSIVE
Hope Solo's half-sister -- the woman who filed the initial domestic violence police report against Solo in 2014 -- says she does NOT want Team USA to kick Solo off the team ... she just wants Hope to "tell the truth" about what really happened on the night of the incident.
TMZ Sports spoke with Teresa Obert ... who tells us, "I still want Hope to have soccer. I just wanted her to say sorry and show some accountability for spreading lies all over the world about my son."
Solo was arrested last year for allegedly drunkenly attacking Obert and her then-17-year-old son at Obert's Seattlle home ... though Solo has claimed publicly she was the real victim that night.
Solo's attorney has said that Solo was acting in "self defense."
Solo is currently in Canada gearing up for the Women's World Cup -- but Teresa says she will NOT be watching the games.
"I'm not going to watch it. I never will again."