Chicago Blackhawks -- Kid Smacked with Bottle ... In Stanley Cup Melee
Chicago Blackhawks
Kid Smacked with Bottle
... In Stanley Cup Melee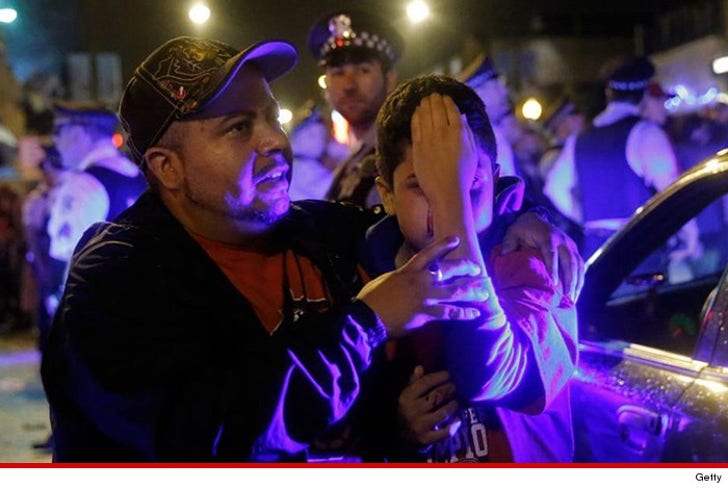 Breaking News
A small child was struck in the face with a bottle ... and appeared to be bleeding ... during the crazy Stanley Cup celebrations in Chicago last night.
The child -- unclear how old he is -- was carried to paramedics near Wrigley Field to be treated ... this according to the Washington Post.
So far, the kid's condition is unclear ... but it was just one part of the madness that took over the Windy City when the Blackhawks won the Stanley Cup.
People swarmed the streets ... climbed traffic lights ... ripped down street signs ... and set off fireworks.
At least 5 people were arrested, according to the Chicago Tribune.
There's more ... in keeping with tradition, a bunch of fans toilet papered the home of Blackhawks coach Joel Quenneville to celebrate.