Andre Berto -- If Mayweather Wants to Fight ... Let's Fight!
Andre Berto
If Mayweather Wants to Fight
... Let's Fight!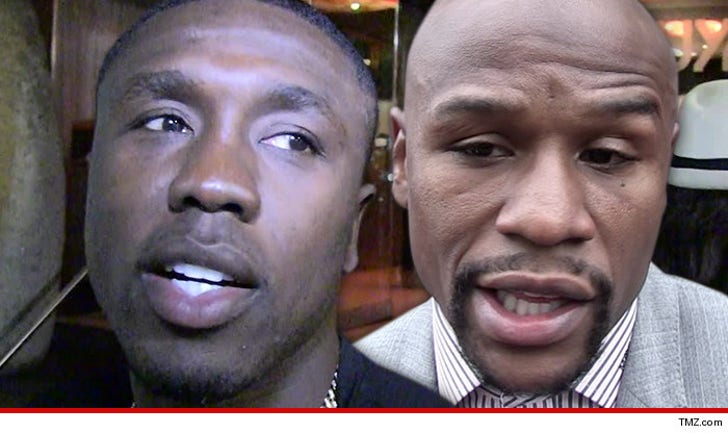 EXCLUSIVE
Boxing stud Andre Berto tells TMZ Sports ... he was HONORED that Floyd Mayweather would name him as a possible opponent for an upcoming fight -- and says he's ready to KNOCK FLOYD OUT!!!
Earlier this week, Mayweather said he "needs" a guy like Berto for his next fight in September -- though so far, nothing is set in stone.
We spoke with Berto who tells us being named is a "blessing" -- and says, "We were supposed to fight a few years back. This may be the time. I am older. I am wiser. I am focused."
Berto -- a 2-time welterweight champ -- adds, "If the fight happens, you know it'll be more exciting than the Pacquiao fight!"
In fact, Andre says if the two sides are able to work out a deal ... he's doesn't just want to win, he wants to OBLITERATE Floyd.
"After getting that knock out in my last fight, that taste of blood is something I missed. I want it and I need it again."