Kim Kardashian -- Merci, Drunk Chick ... for the 4 AM Wake-Up!!
Kim Kardashian
Merci, Drunk Chick
... For the 4 AM Wake-Up!!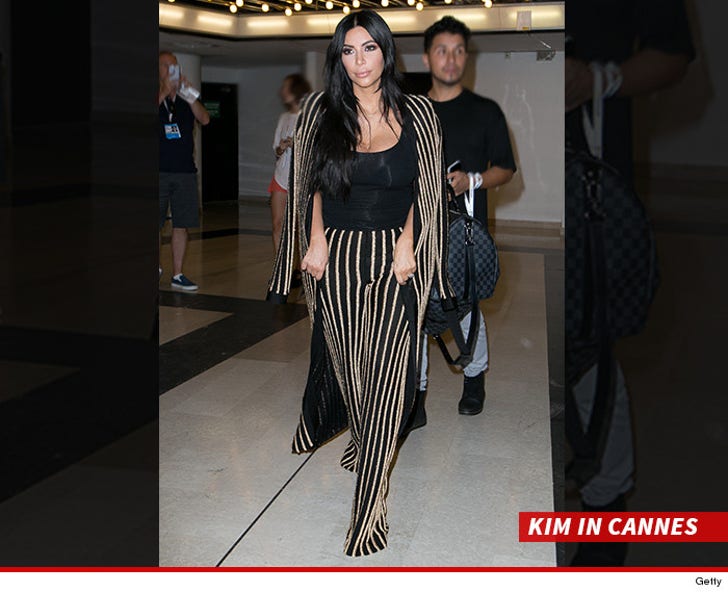 Exclusive Details
Kim Kardashian got an early morning wake-up call -- not from her French hotel's front desk -- but from a random drunk woman banging on her door!
According to our sources ... pregnant and hormonal Kim was rousted out of bed at 4 AM when the woman started kicking her Cannes hotel room door, and trying to get in for a tête-à-tête. Kim went to check who was banging, and got treated to a view of the woman lifting up her dress and flashing her.
We're told Kim yelled at the woman to beat it, but she refused to leave -- and Kim had to call security 3 times before they arrived to gave la chick ... le heave-ho.
Kim had a sense of humor about the whole thing, tweeting, "I think she's staying at my hotel she just had the wrong room # I hope I run into her today."