Rose McGowan -- I Got FIRED ... For Bitching About Boobs
Rose McGowan
I Got FIRED ...
For Bitching About Boobs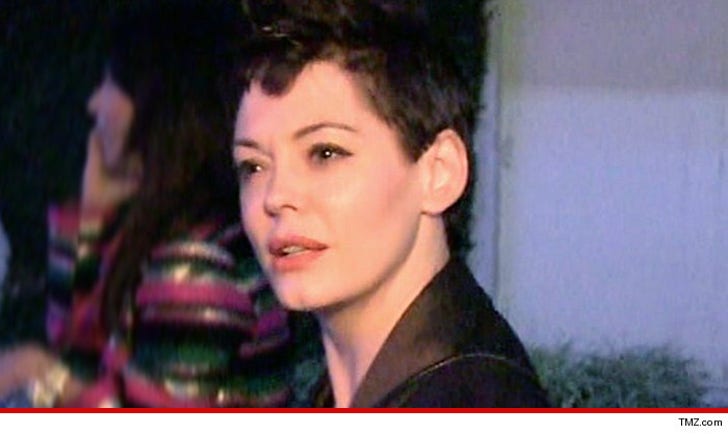 Breaking News
Calling out Adam Sandler for demanding extreme cleavage, just bit Rose McGowan in the ass -- she got dropped by her agent.
As Rose puts it ... "I just got fired by my wussy acting agent because I spoke up about the bulls**t in Hollywood."
If you missed it -- Rose went on a rant about the notes attached to a casting call for a Sandler flick. The notes called for women to wear something tight "that shows off cleavage (push-up bras encouraged)." She thought it was offensive to women, but a lot of people just saw it as part of the job for actors.
One day later, Rose's agents -- who most likely sent her on the casting call -- 86'd her.
Doesn't seem like she's too crushed. She tweeted, "#douchebags #awesome #BRINGIT."
Boobs. Getting people in trouble since ... well, forever.