Meek Mill Goes HAM on Drake ... Write Your Own Lyrics!
Meek Mill
Goes HAM on Drake ...
Write Your Own Lyrics!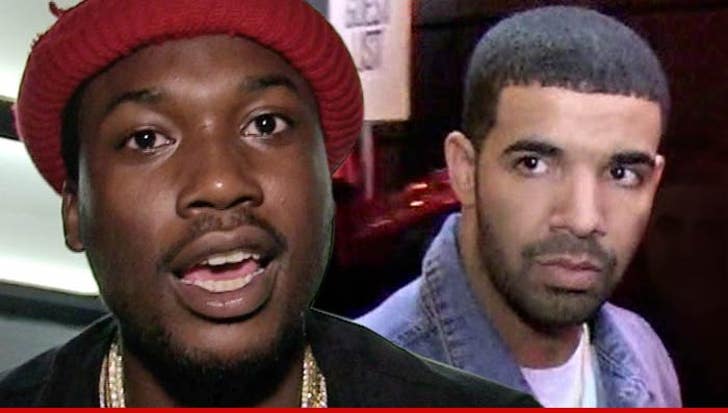 Breaking News
Meek Mill's unloading on Drake ... accusing him of the worst crime possible in the hip-hop game -- his raps verses are written by other hands!
Hours after his GF, Nicki Minaj, jabbed Taylor Swift ... Meek ripped Drizzy, saying ... "Stop comparing drake to me too.... He don't write his own raps!"
The criticism was even more shocking since Drake is ON MEEK'S ALBUM!! But Meek ... "He ain't even write that verse on my album and if I woulda knew I woulda took it off my album..... I don't trick my fans! Lol."
Upping the awkward factor -- Drake's tight with Nicki. So, Meek's pillow talk should be interesting.
Meanwhile in fake Twitter beef news, Bruno Mars and Ed Sheeran went at it too. As best they could, anyway ....