Top 10 Times Celebs Met Their Wax Figures & Gave Us Nightmares!
Top 10 Times Celebs
Met Their Wax Figures &
Gave Us Nightmares!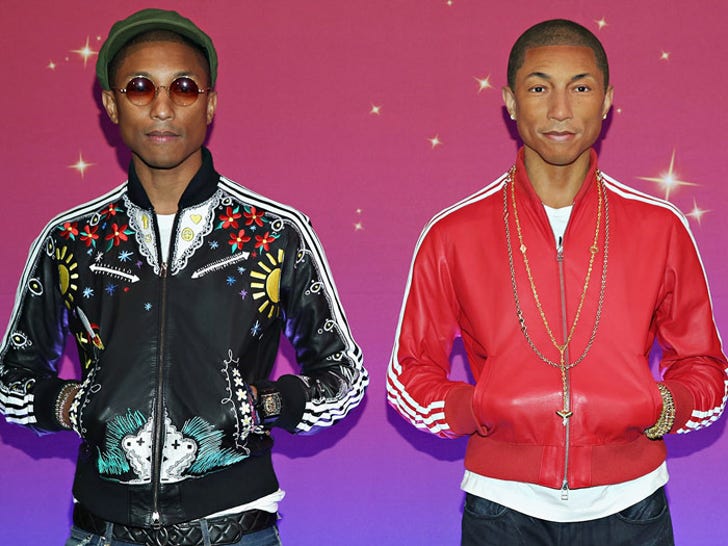 Getty
Madame Tussauds has been terrifying tourists for years with their eerily accurate -- yet, dead-eyed -- wax representations of celebrities ... but the nightmare ante has been upped recently by the stars themselves stopping by to pose with their likenesses.
Check out the top 10 times stars and their statue twins sent a shiver down our spine!
10. One Pitbull has always been more than enough.
8. One Jon Hamm is scared; the other, plotting something dangerous.
7. Who approved giving Jimmy Fallon his own wax army?
6. Which Pharrell is alive?
5. There's no hiding, Sofia Vergara.
4. Which Ed Sheeran spent more time getting his hair perfectly messy?
3. Ricky Martin is right to look afraid.
2. Will the real Helen Mirren, like, blink or something?
1. Never turn your back on it, Sam Smith.