Serena Williams -- Dinner with Kim Kardashian ... Before Battle with Sister
Serena Williams
Dinner with Kim Kardashian
... Before Battle with Sister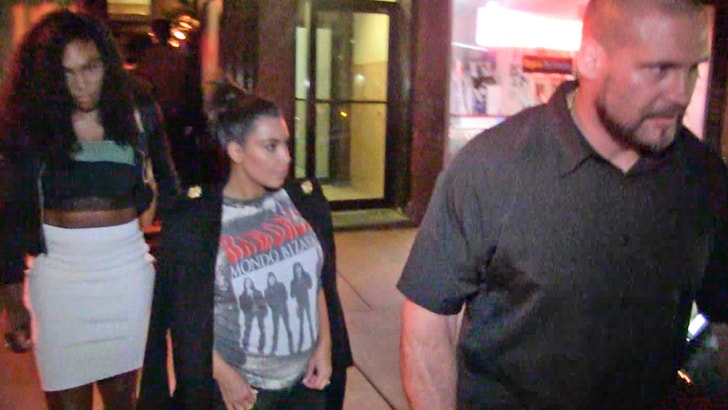 TMZSports.com
The night before the biggest tennis match of her life, Serena Williams picked an interesting dinner date to help get her mind right -- Kim Kardashian.
Serena and Kim hit up Carbone in New York for some Italian food -- arriving and leaving together in the same SUV.
It's interesting ... considering in just a few hours Serena will face her sister Venus Williams in the quarterfinals at the U.S. Open -- where Venus will try to stop her sis from achieving a calendar Grand Slam ... which hasn't been done since Steffi Graf in 1988.
BTW, Serena and Venus have faced off 27 times over the years ...and Venus has won 11 times -- so, it's not going to be a walk in the park for Serena.
So, with all that pressure ... and history on line ... she called up Kim K for a pre-game meal.
Hey, it worked for Reggie Bush ...