Diddy -- Take That, Take That ... at Burning Man!! (VIDEO)
Diddy
Take That, Take That
AT BURNING MAN!!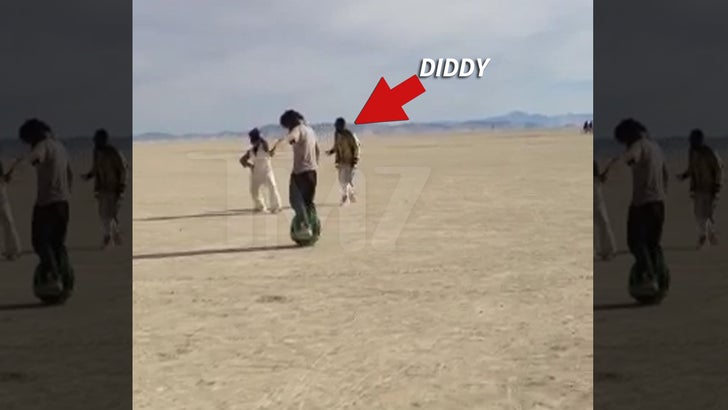 TMZ.com
Diddy dared to go where very few black men have gone before -- Burning Man -- and he was not low-key about it ... debuting a new desert dance.
Diddy and GF Cassie hit up the annual gathering of shower-challenged individuals over the weekend, where one of the highlights was this video of 45-year-old Diddy busting his moves ... AT 9 IN THE MORNING!!
We're told the Bad Boy honcho was visibly pumped to groove to DJ Lee Foss' deep house tracks.
Imagine your dad at Burning Man ... awesome.