Kylie Jenner -- Thanks for All That Ass, Fam! (VIDEO)
Kylie Jenner
Thanks for All That Ass, Fam!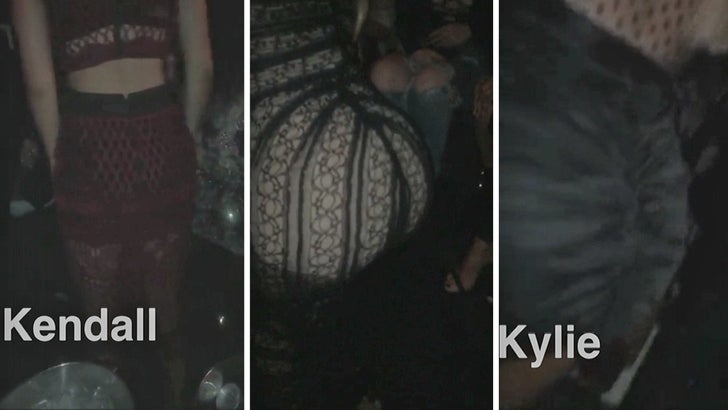 Snapchat
Kylie Jenner pimped out her family -- putting their asses on full display at a party where she was supposed to be the guest of honor.
Galore Magazine threw a bash in NYC Monday night for their latest cover chick, but Kylie decided to put all eyes on her sisters -- Kourtney, Khloe Kardashian, and Kendall Jenner. Well, it was really just their butts.
It IS kinda the family biz, after all.
BTW ... watch for the mystery hand tapping Khloe's ass. Tyga?