Kylie Jenner Takes Aim with Tattoo Gun ... Major Health Dept. Violation
Kylie Jenner
Takes Aim with Tattoo Gun ...
Major Health Dept. Violation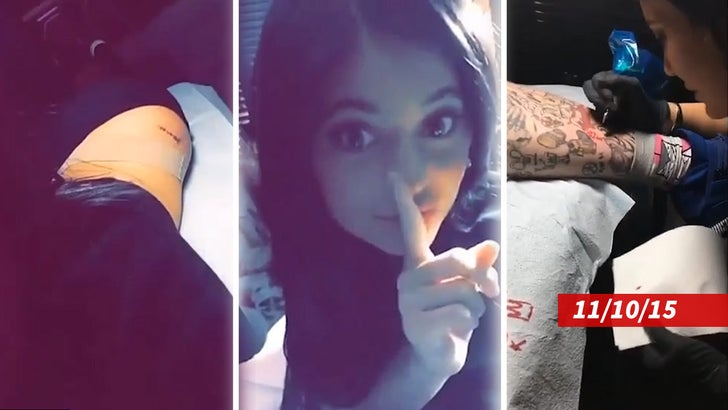 Snapchat
Kylie Jenner went out and got a tattoo artist license -- is what you might think after watching this video, but she didn't ... and now a NYC tattoo shop could be in big trouble.
Kylie hit up Bang Bang Tattoos and got some fresh ink -- carefully placed on her ass/hip area. Totally kosher. The problem is KJ also took control of the ink at one point.
She posted a video of herself handling the tattoo gun, and tatting a crown and a "K" on the artist's leg. The artist fully consented, but it's a Health Dept. violation to let an unlicensed person operate the gun.
The NYC Dept. of Health and Mental Hygiene is aware of Kylie's video, and we're told Bang Bang will at least get a warning -- and possibly a hefty fine. Penalities can be anywhere from $300 to $1,000.