Dog the Bounty Hunter: El Chapo Will Be Captured Soon ... But Not By Me
Dog the Bounty Hunter
El Chapo Will Be Captured Soon
... But Not By Me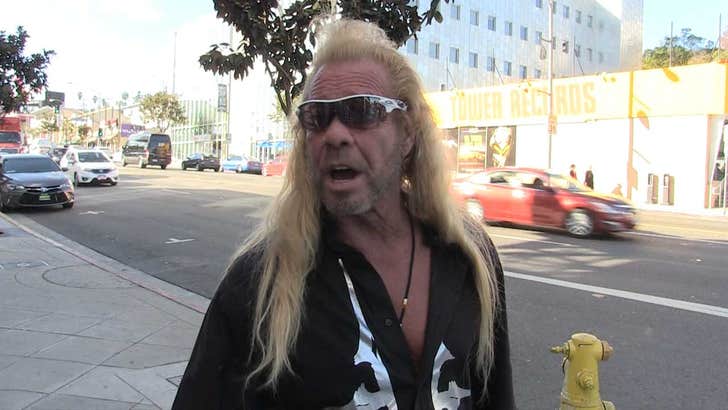 TMZ.com
Dog the Bounty Hunter is tapping out on tracking El Chapo ... despite the $5 million bounty on the notorious drug lord's head, and no price tag is going to change his mind.
Dog says he learned a big lesson the last time he went after a fugitive who was down Mexico way -- 'cause he ended up behind bars!
And although there's one less man looking for him now, Dog says El Chapo's days on the lam are numbered ... for one simple reason.