T.I. & Tiny: Ditch Mayweather ... We're Not Partying With That Guy (VIDEO)
T.I. & Tiny
Ditch Mayweather
We're Not Partying With That Guy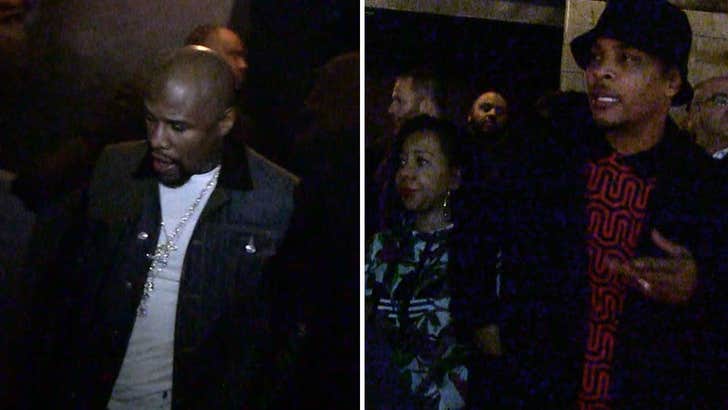 TMZSports.com
Floyd Mayweather hit the same Hollywood club as T.I. and Tiny Wednesday night -- but it doesn't seem the hatchet is buried all the way.
The three have a pretty nasty past -- which culminated in a BRAWL in Vegas last year when Floyd publicly claimed to be banging T.I.'s wife.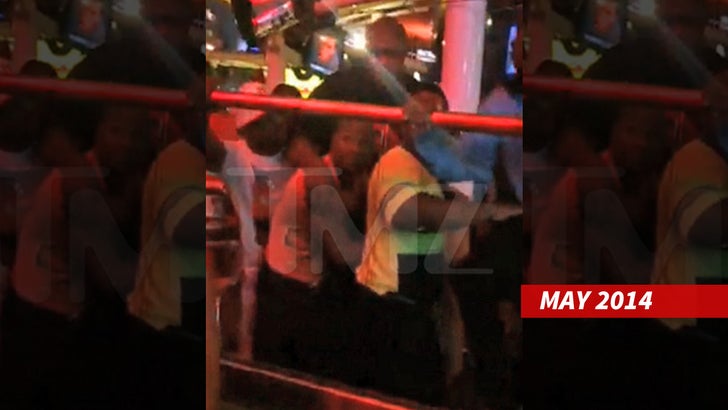 TMZ.com
Mayweather arrived at Warwick first ... followed by T.I.
Tiny arrived a short time later by herself ... but only stayed for 3 MINUTES before she and T.I. bolted from the club.
We asked T.I. if he had a chance to speak with Floyd inside and judging by his answer, it seems pretty obvious their relationship isn't finished thawing yet.