Kylie and Kendall Jenner: Egg Thrower Arrested
Kylie & Kendall Jenner
Egg Thrower Arrested
Kylie and Kendall Jenner's appearance at an Australia mall turned into absolute chaos and got one egg tossing hater arrested ... TMZ has learned.
The Jenner sisters were in suburban Sydney to promote their clothing line and hundreds of fans were there to meet them ... including one pissed off older woman.
Police tell us the 30-year-old was perched on a higher floor of the mall when she hurled several eggs down at Kylie and Kendall. The eggs hit the stage, and splattered on some fans ... but the sisters dodged the yolk.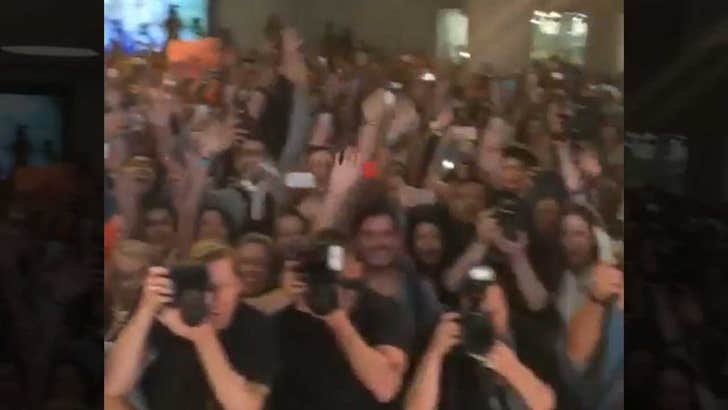 Instagram
Cops spotted the woman and arrested her for offensive behavior. During the bust, police say she spit on one of the officers -- so, she was also booked for assault.