Sylvester Stallone's Gorgeous Daughters ... Look But Don't Touch, Please!
Sylvester Stallone
Look at My Gorgeous Girls
But You Can Only Touch One ... Maybe
Sylvester Stallone's rep as a Hollywood tough guy is coming in pretty handy right about now -- since his 3 attractive daughters are at that age when boys come sniffing around ... at their own risk.
Sly's "Creed" premiere Thursday night was a family affair ... with his wife Jennifer Flavin and their daughters all sharing the spotlight.
The only downside for Stallone is his stunning girls -- (left to right) Sistine,17, Sophia,19, and 13-year-old Scarlet -- were IN THE SPOTLIGHT.
Little advice for Sly -- long overalls, bro. Lots of overalls and baggy sweaters.
We got Jennifer, a former model, at LAX and she said one of their daughters is already following in mom's footsteps ...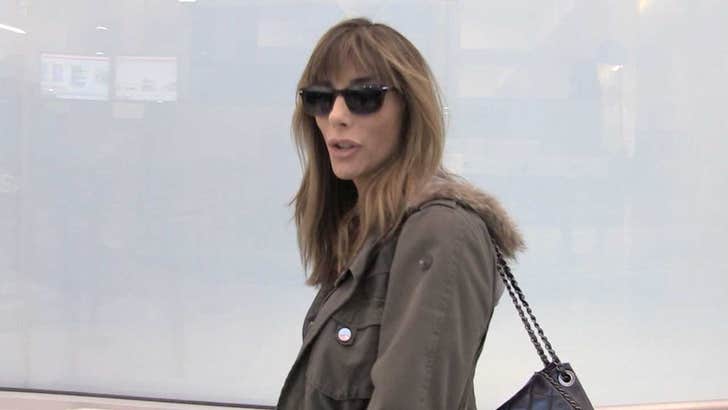 TMZ.com