Charlie Hunnam: My Dream Is to Fight Conor McGregor
Charlie Hunnam
My Dream Is to Fight Conor McGregor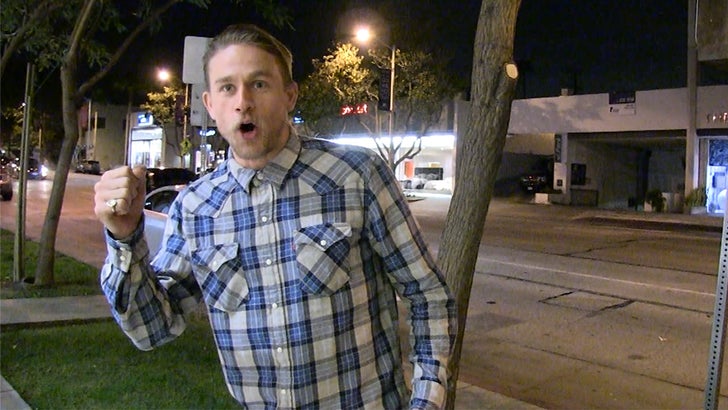 NOVEMBER 2015
TMZsports.com
It's kind of a death wish ... and Charlie Hunnam knows it ... but the "Sons of Anarchy" star says he's dreamed of the chance to get in the Octagon with UFC superstar Conor McGregor.
Hunnam says he's a HUUUGE fan of Conor ... and watched a bunch of McGregor fight videos to help motivate him to get in shape for his new flick, "Knights of the Roundtable."
In fact, Hunnam says the Notorious One had such an impact on him during his training ... "In my mind I thought, 'Maybe I could fight Conor McGregor?!'"
Don't worry ... Hunnam's not crazy ... and says he knows EXACTLY how that fight would go.
Ya gotta watch the clip ... Hunnam predicts how long he thinks he would last in the cage. He may have overestimated.