UFC Champ Conor McGregor: Shut Your Fat Mouth, Donald Trump ... Ronda Rousey Will Be Back
Conor McGregor
Shut Your Fat Mouth, Trump
... Ronda Will Be Back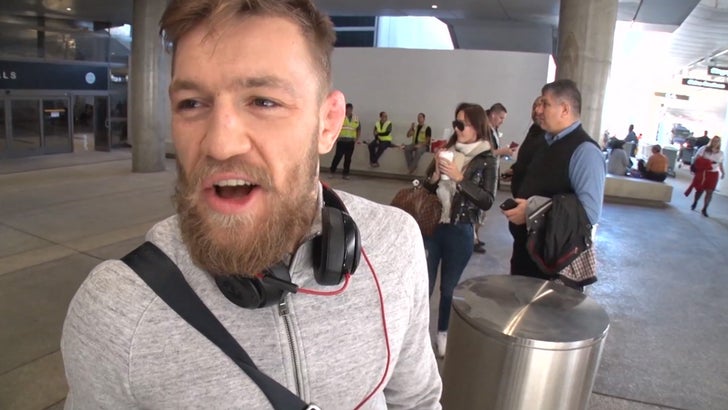 X17online.com
The featherweight title holder was at LAX Monday, talking about a Ronda comeback -- whether she can get her title back from Holly Holm when they inevitably square off in a rematch.
Conor has some good advice for Rousey, but he really got his ire up when the camera guy asked about Trump taking potshots at Ronda. After the loss, the candidate said she's "not a nice person."
Well, Conor's got a very strong opinion about Trump and his mouth.