Ronda Rousey: I'm Ashamed Of My Face (VIDEO)
Ronda Rousey
I'm Ashamed Of My Face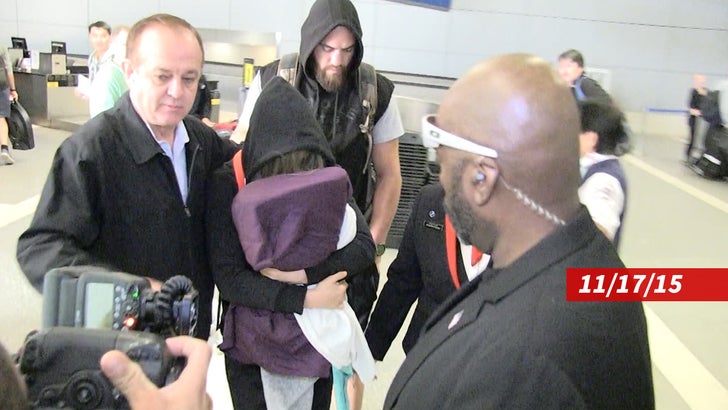 TMZSports.com
Ronda Rousey doesn't want anyone to see the damage Holly Holm did to her face -- taking drastic measures to cover up as she arrived back in L.A. moments ago.
Besides rocking a hood over her head, sunglasses on her eyes and draping her hair over her face ... Ronda also used a pillow to mask her mug as she walked through LAX.
Ronda's boyfriend Travis Browne was with her ... but neither Ronda nor Travis were in the mood to talk.
It's a pretty sad video ... Ronda like we've never seen her before.
As we previously reported, Dana White told us Ronda was depressed and bummed out about the loss -- but vows to return to the UFC for a rematch.