Holly Holm: Stop Trashing Ronda Rousey ... She's a Legend
Holly Holm
Stop Trashing Ronda Rousey
... She's a Legend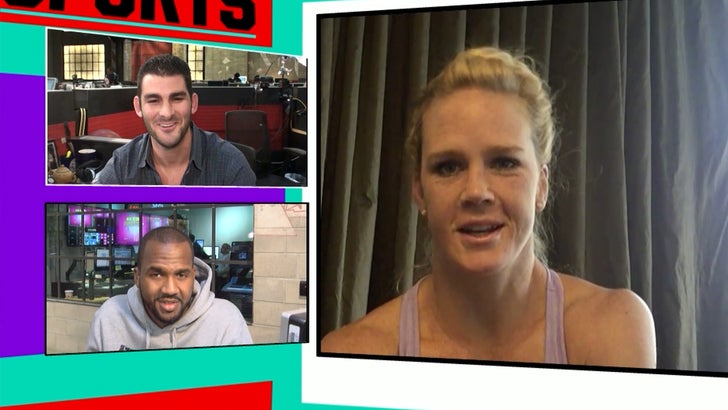 TMZSports.com
After Ronda Rousey trashed her in public -- and called her a "fake humility bitch" on Instagram -- UFC champ Holly Holm is calling for the Rousey haters to BACK OFF the fallen legend.
Holm Skyped in to the "TMZ Sports" TV show (Monday at 9PM PT on FS1) -- and said she actually feels BAD for Ronda, who's been ripped by everyone from Lady Gaga to Laila Ali.
"I think people can be pretty brutal," Holm said ... "and when you're in the spot shes in, there are people that are just going to jump ship and I don't ever wish for that."
She added, "I have a lot of respect for her."
There's A LOT more on the show -- with Holm talking about everything from a rematch with Rousey to if she plans on following Ronda's championship road to movie stardom!!
Make sure to watch "TMZ Sports" on FS1 weekdays at 9PM PT ... except for Wednesdays at 9:30PM PT.