Ciara Sues Future: Calling Me a Bad Mother Is Gonna Cost You $15 MILLION!
Ciara Sues Future
Calling Me a Bad Mother Is Gonna
Cost You $15 MILLION!
Ciara and Future's war just got way more heated -- she's suing him for allegedly blasting her mothering skills and attacking her relationship with Russell Wilson ... all to publicize his music.
In the suit ... obtained by TMZ, Ciara calls out Future for a radio interview in which he discussed a now infamous photo of Wilson pushing Ciara and Future's son in his stroller. Future said, "She probably set him [Russell] up. You letting them catch that photo. Leave my son out of all the publicity stunts."
Ciara points out several other interviews, but she's also pissed about her baby daddy's Twitter rant in January when Future said, "This bitch got control problems ... I gotta go through lawyers to see baby future ... the f***ery for 15k a month."
In the suit, Ciara says she goes out of her way to make sure Future sees their son -- and says they've had at least 19 visitations (some spanning several days) since December 2014.
Just last week TMZ got video of Future and his son in L.A. while Ciara was on vacay with Wilson. We thought it was a sign they were settling their differences, but that's clearly not the case.
Ciara believes Future's comments were said with malice. She's suing for slander and libel, wants all his nasty tweets deleted, and wants him blocked from saying anything about private family matters regarding baby Future ... in the future.
Check out the video below ... a process server was scoping out Future's SUV at LAX as he arrived, and apparently served him with the lawsuit. The process server was also carrying pics of Future so she could ID him. Future never got out of the van and left the airport.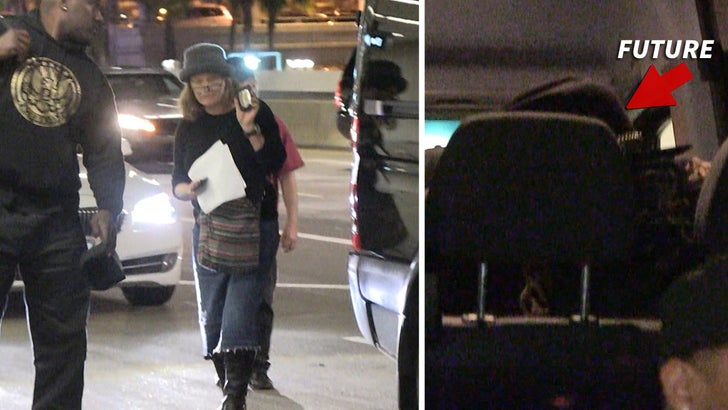 TMZ.com