Snoop Dogg: Hey BK Employees, Let's Slang Wieners
Snoop Dogg
Hey BK Employees
Let's Slang Wieners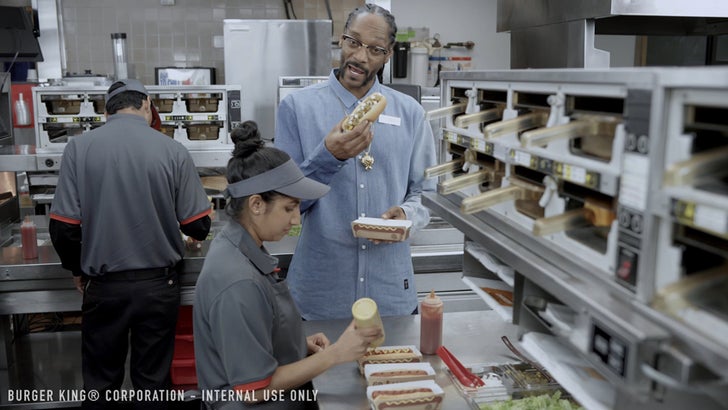 Burger King
Snoop Dogg can make even the most mundane tasks awesome ... so Burger King knew he was the perfect pitchman to explain their hot dogs in a new employee training video.
We got our hands on the internal video being shown to all BK employees introducing them to "Grilled Dogs," which are set to debut later this month.
We're told BK has their employees watch videos on all menu items ... and execs wanted to add a fun twist to pump everyone up.
Unfortunately for BK employees, Snoop's title of "Grilled Dogs Training Ambassador" is only ceremonial ... so don't get too excited for smoke breaks.