John Cena -- I Would Donate My Brain ... If It Could Help Others (VIDEO)
John Cena
I Would Donate My Brain
... If It Could Help Others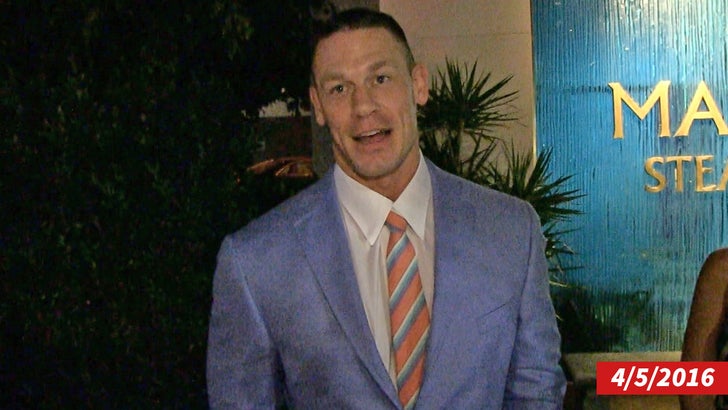 TMZSports.com
Another HUGE wrestler says he's open to donating his brain for medical research after he dies -- John Cena ... who tells TMZ Sports he's down to do it if it can really help other people.
Cena was leaving Mastro's Steakhouse in Bev Hills when we brought up NASCAR superstar Dale Earnhardt Jr. who recently pledged to donate his brain to groups studying brain injuries to athletes.
FYI, two huge wrestlers have recently done the same thing ... Kevin Nash and Mick Foley.
So, when we asked Cena about it he told us he's open to the idea -- explaining, "If I could do something after I exist to help the existence of mankind to come, yeah I think I might."
BONUS -- We also asked Cena about rumors he was supposed to have a match with Justin Bieber. Check out the clip.