Axl Rose Flips the Switch into AC/DC Mode!
Axl Rose
Flips the Switch ...
I'm in AC/DC Mode Now!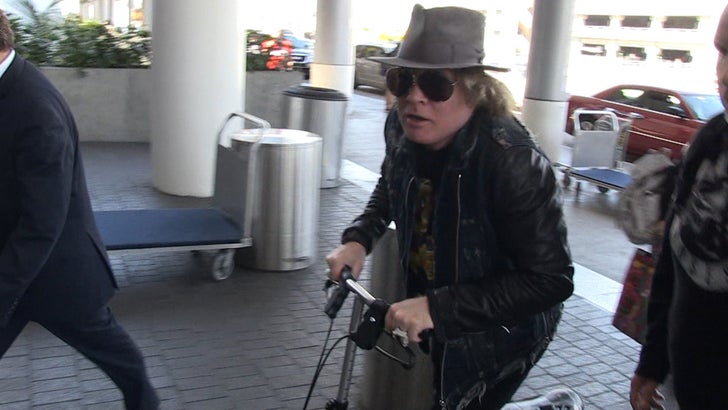 TMZ.com
Axl Rose is on to the next one ... his Guns N' Roses days are done -- for now -- and he's already got AC/DC on the brain.
We just got Axl cruising through LAX on one of those scooter thingys. Broken foot and all, he's jetting off to Europe to join his OTHER band. Of course, Axl is standing in for Brian Johnson during AC/DC's upcoming tour dates ... and he revealed which song he's most looking forward to belting out.
He'll be with AC/DC now through mid-June and then back to GNR to kick off their U.S. tour later that month.
As for the Guns shows at Coachella -- Axl says fans brought their A-game ... on one night, anyway.
Check it out ... he also had a few words about Prince.