Blac Chyna: If I'm Working Strip Clubs, I'm Popping Bottles
Blac Chyna
If I'm Working Strip Clubs
I'm Poppin' Bottles!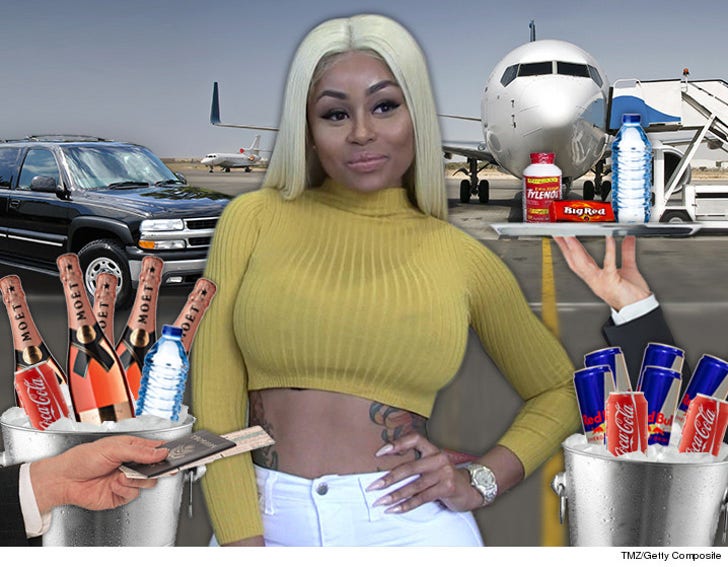 EXCLUSIVE
Blac Chyna's life on the road isn't slowing down for pregnancy ... at least based on her rider, which is filled with booze and other non-mommy to be friendly items.
Blac Chyna hosted at Bronx strip club Sin City Cabaret Wednesday night and, according to the rider, which TMZ obtained ... BC's demanding 3 Red Bulls, 1 bottle of Tylenol, a pack of Big Red gum and a bottle of Moet Nectar Rose -- all for her hotel room.
The Red Bull's obviously a no-no for Chyna since it's jacked with caffeine. Research suggests Tylenol is also bad for pregnant women -- and the champagne's an obvious red flag.
Since her fiance Rob Kardashian's usually on the road with her, we're guessing most of the stuff is for him and/or their entourage.
On the other hand, travel arrangements are perfect for BC's baby bump: first class flight, greeter service at the airport and large SUVs only for transport.