Peyton Manning Rips Ann Coulter to Her Face: You Look Like a Horse!
Peyton Manning
Rips Ann Coulter to Her Face
... You Look Like a Horse!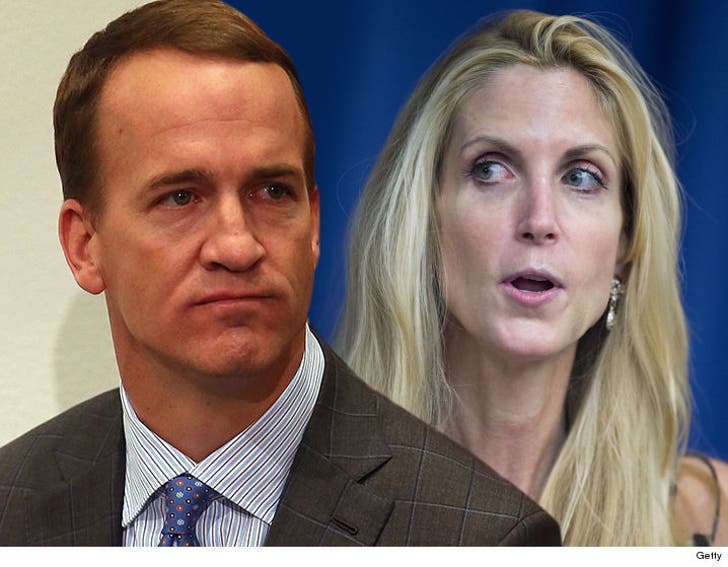 Breaking News
Peyton Manning took aim at Ann Coulter at the Comedy Central Roast of Rob Lowe this weekend -- comparing her to a horse ... right to her face.
The NFL legend was a roaster at the event -- which taped over the weekend -- and joined just about every other celebrity in taking shots at the political commentator.
"I'm not the only athlete up here," Manning said ... "As you know, earlier this year, Ann Coulter won the Kentucky Derby."
Don't worry, Peyton took some shots as well -- in fact, Rob Lowe targeted his massive forehead.
"Peyton Manning is a two-time Super Bowl champion and a Hall of Famer but it didn't give him a big head," Lowe said ... "That came from years of inbreeding."