Peyton Manning is Roasting Rob Lowe
Peyton Manning
I'M ROASTING ROB LOWE
... OmaHaHaHa!!!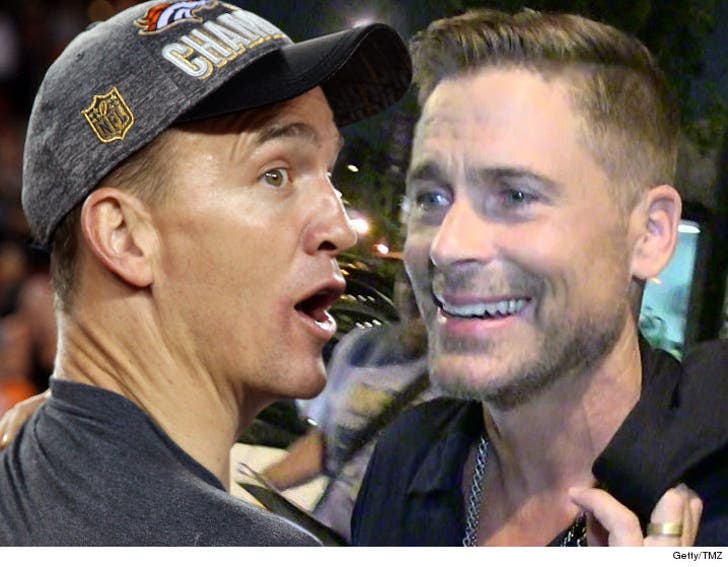 Breaking News
The ex-QB will be on the dais during the "Comedy Central Roast" of Peyton's fellow DirecTV pitchman -- which airs on Labor Day.
David Spade will serve as Roast Master -- and will get some help from his old "Tommy Boy" co-star Bo Derek.
Everyone knows people on the dais are just as big of targets as the guests ... so, good luck Peyton's forehead -- it's gonna be a long night.