Steve Sarkisian Is Officially Coaching Again As The New Offensive Coordinator At 'Bama
Steve Sarkisian
Officially Coaching Again
... New Offensive Coordinator At 'Bama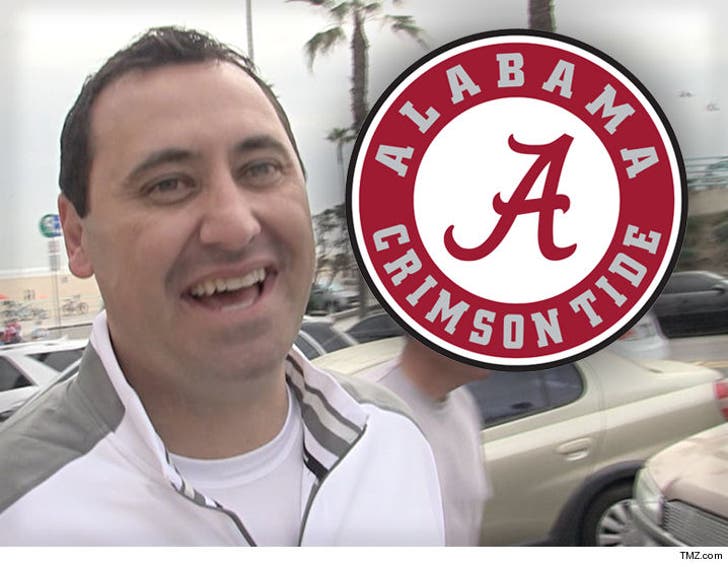 Breaking News
Steve Sarkisian is back coaching in college football ... just having been hired as the new offensive coordinator at Alabama ... replacing his old buddy, Lane Kiffin.
Alabama announced the hiring moments ago ... moving Sark from his previously held position as "offensive consultant" to full time play calling coach.
Some wondered if Sarkisian would ever coach in college football again ... he lost the head job at USC in 2015 after players and coaches said he showed up to team activities drunk.
Sark later filed a $30 million lawsuit against USC for the termination ... citing alcoholism as a protected disability and saying the school had the obligation to try to get him help before they gave him the hook.