Gay Bachelor Recreates Sex Worker Past for Photo Shoot
TV's Gay Bachelor
Here's a Look at My Gigolo Days
... But It's for a Cause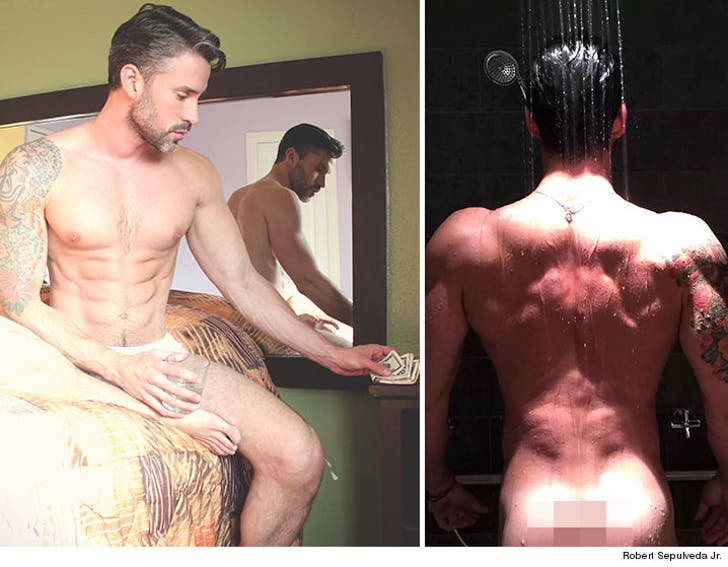 EXCLUSIVE
TV's first gay bachelor, Robert Sepulveda Jr., is bringing awareness to sex workers by getting mostly naked on camera. Bare with him ... there's a point to this.
The "Finding Prince Charming" star says he recreated real moments from his rent-a-guy past for a 2017 calendar -- hence the big wad of cash in some of the pics.
Robert owned up to having been an escort right before his show started airing. He says he hopes the calendar can be a conversation piece. Not about his piece, but about the plight of sex workers.
The limited edition calendar is entitled "Rented" and costs $50. Robert says all proceeds go to the Sex Workers Project.
The racy teaser video tells fans to "Order yours today." He means the calendar. We think.