Snapchat Sued For Using Eyebobs' Eyeball
Snapchat Sued
Eyebobs Spies a Lawsuit
That's Our Eyeball On Your Specs!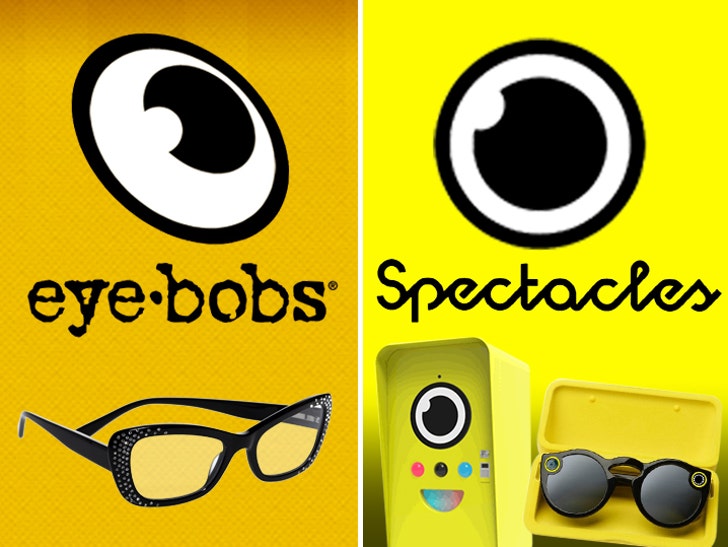 EXCLUSIVE
Snapchat is about to learn the age-old lesson of an eye for an eye ... through a lawsuit.
Eyebobs -- a company that's been selling glasses since 2001 -- just filed suit against the social media giant, accusing it of ripping out off their eyeball ... logo, that is.
Eyebobs claims Snapchat started using a similar eyeball image this year to promote its new Spectacles -- which are all the rage right now -- saying it's a bullseye knockoff.
Eyebobs wants a judge to rip the eye off Snapchat's Spectacles and force 'em to fork over some loot.
We reached out to Snap ... so far, no word back.