Ezekiel Elliott's Xmas Gift to Dak Prescott ... DIAMONDS, BABY! (Video)
Ezekiel Elliott's
Xmas Gift to Dak ...
DIAMONDS, BABY!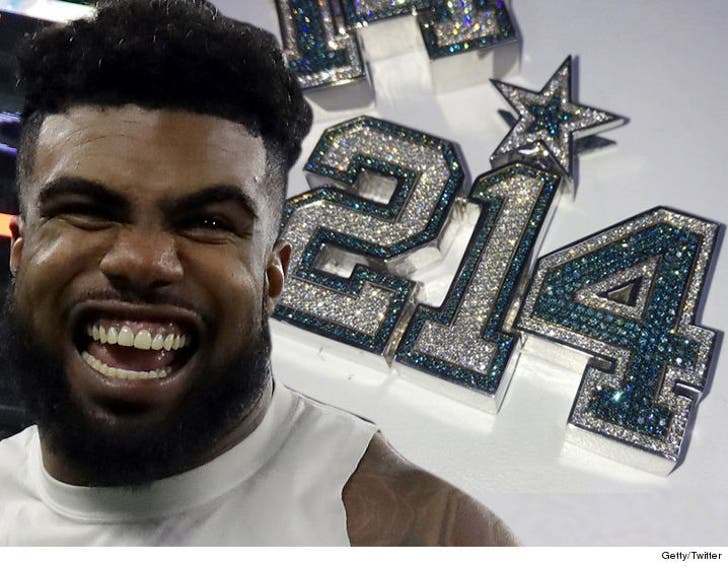 Exclusive Details
Ezekiel Elliott just hooked up Dak Prescott's stocking in a HUUUUGE way -- lacing his quarterback with a brand new BALLER diamond chain ... TMZ Sports has learned.
The Cowboys running back hit up IF & Co. in L.A. and commissioned 2 matching diamond "214" pendants. Not only is "214" a combo of their jersey numbers, but it's also the area code for Dallas.
The final product ... two 14k white gold pendants, each covered with just under 10 carats worth of VS1 and VS2 quality diamonds (the good stuff).
No word on the final price ... but the materials alone cost in the 5-figure range for each pendant!
We're told Zeke contacted the company roughly 2 weeks ago with the idea -- because he wanted to give Dak something meaningful as a token of his appreciation.
Zeke's been extremely generous this holiday season -- just last week he hooked up his offensive linemen with some awesome John Deere off-road vehicles ... and they weren't cheap either!