Ex-NFL Safety Keion Carpenter Dies After Injury on Family Vacation
Ex-NFL Safety Keion Carpenter
Dies After Coma
During Family Vacation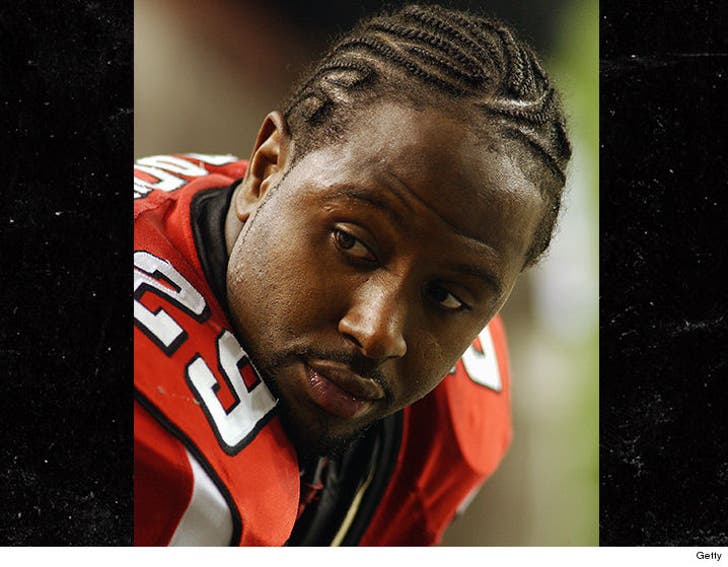 Breaking News
Ex-NFL player Keion Carpenter -- who played for the Bills and Falcons -- died Thursday morning after a medical emergency during a workout earlier this week ... a family spokesperson confirmed.
39-year-old Carpenter -- a standout player at Virginia Tech in the late '90s -- was was on a family vacation when something went horribly wrong.
His cousin told the Baltimore Sun, "They were running to the car when (Carpenter) slipped, fell, hit his head and slipped into a coma. It was just a freak accident."
The family issued a statement moments ago confirming his death.
"It is with regret that we as a family announce that at 6:47 am Keion Eric Carpenter was pronounced dead , at Jackson South Community Hospital in Miami, Florida."
"Keion collapsed while on a family vacation and remained in a coma for 24 hours. Keion('s) remains will be flown back to Baltimore for burial."
Carpenter's college coach Frank Beamer released a statement, saying "Keion was one of the rocks around which we built our program at Virginia Tech in the 1990s. He was a tenacious punt blocker and a relentless player on defense.
"More importantly, he had a heart of gold. His work with The Carpenter House and other charitable organizations to help those in need truly embodied the Virginia Tech Spirit."