Snoop Dogg Funeral Fight Started by Ricky Harris' Cousin
Snoop Dogg
Funeral Fight
Started by Ricky Harris' Cousin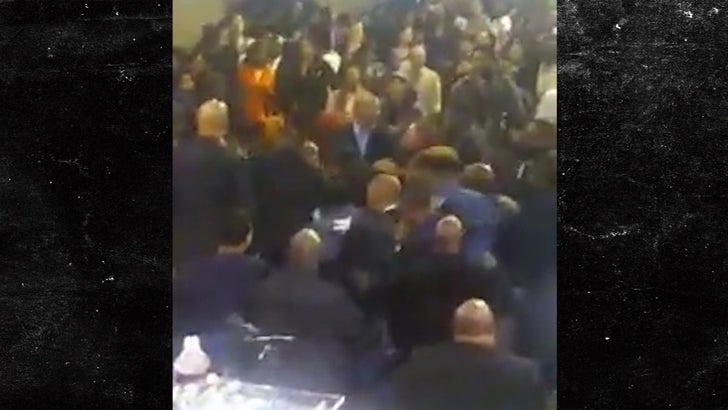 TMZ.com
The guy who tried to fight Snoop Dogg during actor and comedian Ricky Harris' funeral was an upset relative, but several fists stopped him from getting to Snoop.
Multiple sources inside the Long Beach church tell us it was one of Ricky's cousins who stepped to Snoop and called him a "bitch ass n****." We're told 2 members of Snoop's crew -- Daz Dillinger and another dude -- stepped up, took down the cousin ... and all hell broke loose.
Snoop's bodyguard eventually dragged the guy out of the church.
Initially, there was talk a guy named Big Flossy -- who has a longstanding beef with Snoop -- had started the fight, but we've confirmed Flossy wasn't involved.
Afterward, Snoop gave his own review of the chaos.