Ashton and Brianne Eaton 'Definitely' Retired, No Chance At Comeback
Ashton and Brianne Eaton
We're Definitely Retired
No Chance At Comeback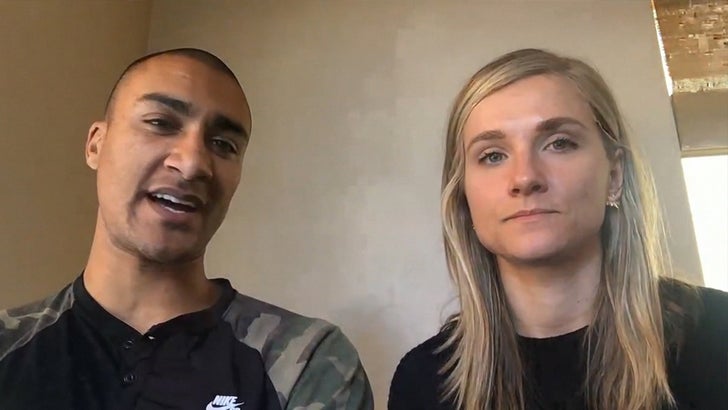 TMZSports.com
The most athletic couple at the 2016 Rio Olympics is calling it a career ... and they want to make one thing clear -- there ain't gonna be a comeback.
TMZ Sports spoke to Ashton Eaton and Brianne Theisen-Eaton -- who each retired from competitive track and field this week at age 28 -- and asked if there was ANY chance they'd change their minds and come back to the sport.
"We're definitely done," Ashton, the 2012 and 2016 Olympic gold medalist in the decathlon, says.
The duo adds that they won't be in the broadcast booth anytime soon ... and would rather spend their free time doing new things outside the sport.
Congrats on the retirement!!