Ellen Page Debates Homosexuality with Preacher Amid Washington D.C. Protests
Ellen Page
Gay Debate with Preacher ...
Amid D.C. Protests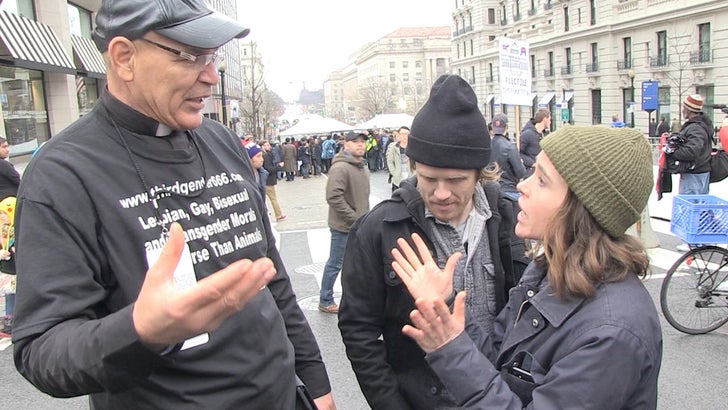 TMZ.com
Ellen Page got into a heated debate with a preacher over homosexuality ... and it all went down as chaos was building around them on the streets of Washington, D.C.
Ellen's in town for some inaugural events -- including the Women's March on Saturday -- but Friday outside the National Press Building she ended up going toe-to-toe, verbally, with a man of the cloth.
He labeled homosexuality "demonic," but Ellen kept her cool. She, at least, is there for peaceful debate.