Mariah Carey & YG Crank Out Breakup Track, Music Video
Mariah Carey
YG's Got My Back
For New Breakup Track
Mariah Carey's turning her split from ex-fiance James Packer into a breakup song featuring YG -- and they've already recorded the track and shot the music video.
We're told the collabo went down over the weekend as Mimi laid down what she hopes will be an anthem for women overcoming harsh breakups. Take that, Taylor Swift.
They started recording on Saturday, and within 24 hours they also wrapped on the music vid. We're told it will debut in the "Mariah's World" season finale this weekend.
The duo was out celebrating the project Sunday night when we got them leaving Catch.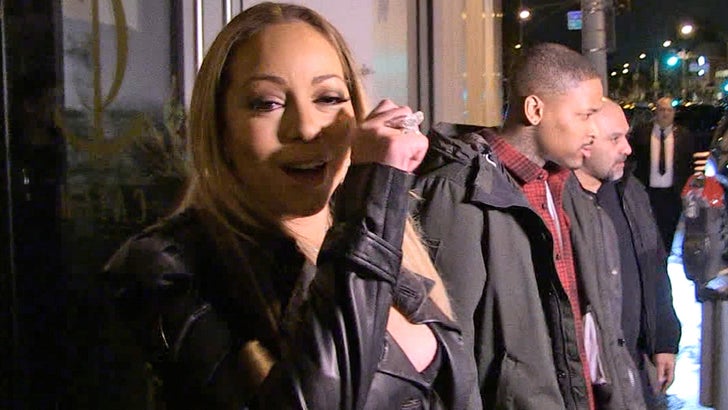 TMZ.com