Milla Jovovich's 9-Year-Old Is in New 'Resident Evil' But Can't Watch It
Milla Jovovich
NO WAY My 9-Year-Old
Can Watch Herself in New 'Evil' Flick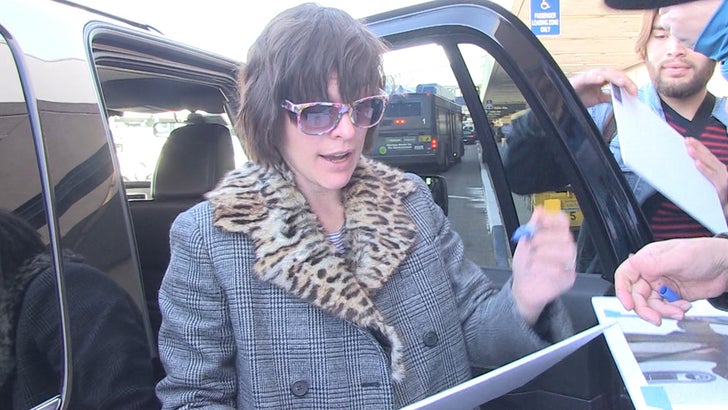 TMZ.com
Milla Jovovich's standing firm against letting her 9-year-old daughter watch "Resident Evil: The Final Chapter" ... even though the kid played a key role in the new flick.
We caught up with Milla Wednesday at LAX and asked her about keeping 'Evil' in the family. Remember ... Milla's hubby, Paul W.S. Anderson, wrote and directed the series, and it now includes daughter Ever Gabo, who plays Red Queen -- a diabolical holographic avatar.
But it sounds like Ever's got some growing up to do before she gets the full Hollywood experience.