'Cash Me Outside' Girl Angry at Ex-BFF For Leaking Fight Video with Mom
'Cash Me Outside' Girl
Angry at Ex-BFF
For Leaking Fight Video with Mom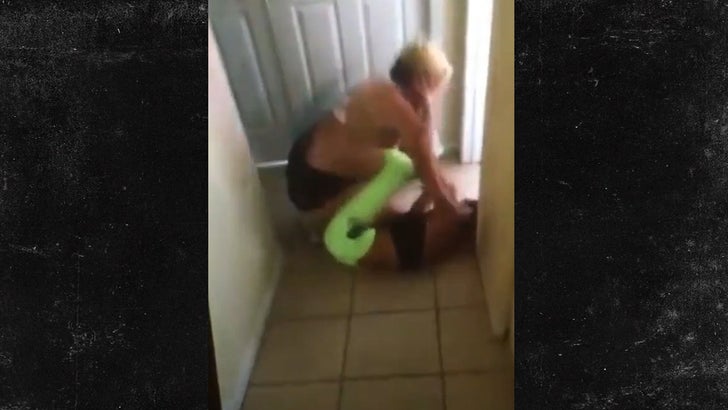 3/22/17
"Cash Me Outside" girl Danielle Bergoli says video showing her getting a beatdown from her mom is the handiwork of a former bff out for revenge.
The video is graphic, showing Danielle's mom, Barbara Ann, pinning her daughter to the ground, almost like an MMA fight ... calling her a "bitch."
Sources close to Danielle's family tell TMZ ... the video was leaked by a girl who was angry because Danielle's mom kicked her out of their home.
We're told the video -- which first surfaced Tuesday on WorldStarHipHop -- captured an incident that occurred 1 to 2 years ago, which would mean Danielle would have been 11 or 12. We're told neither Danielle nor her mom remember what triggered the fight.
It's unclear if the video has triggered a Children's Services or police investigation.