LeBron James Throws Down 2-Handed Slam At Sons' Basketball Tourney
LeBron James
Rockin' The Rim
At Sons' Basketball Tourney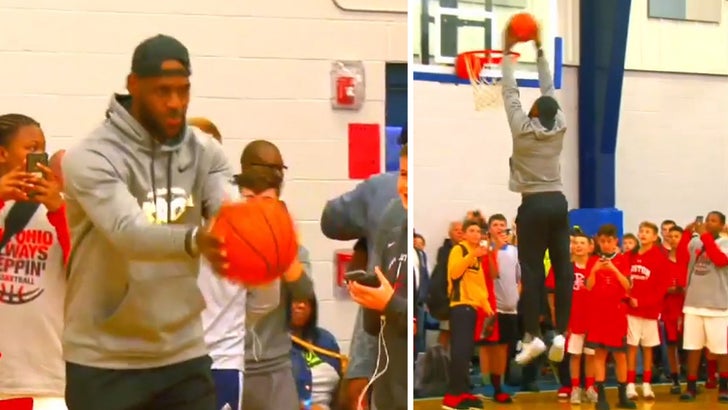 drichtv
LeBron James(briefly) stole the show at a youth basketball tournament this weekend ... throwing down a 2-handed slam to remind everyone in attendance why he's called the King.
It all went down at the Dru Joyce Shooting Stars Classic in Akron ... where hundreds of the most talented kids in the country -- including LBJ's own boys -- compete in a huge tournament.
Bron showed the youngins how to really rock the rim ... and quickly left the court to bring the focus back to the kids.
Looks like James is ready for Round 2 of the NBA playoffs.