Michelle Rodriguez is Tired of Insecure Action Stars, Wants More Women in Action Movies (VIDEO)
Michelle Rodriguez
I'm Sick of Insecure Action Stars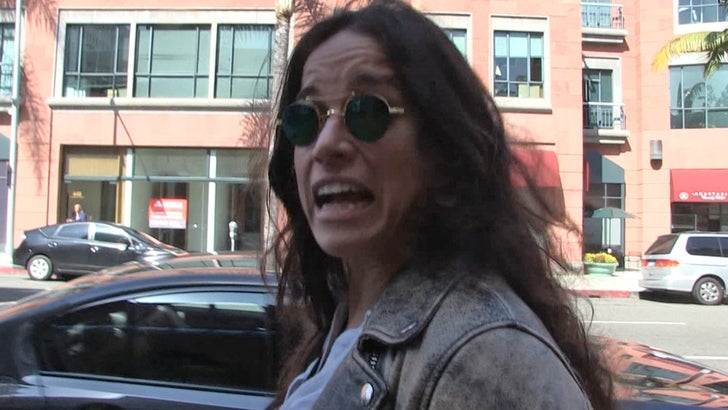 TMZ.com
Michelle Rodriguez is gunning for a female revolution in action movies, and is looking for men who are comfortable enough in their sexuality to share the screen with badass chicks.
We got the "Fate of the Furious" star out in Beverly Hills ... she tells us she's not looking to star in her own action franchise, because her new passion is to run the show behind the scenes.
First order of business -- grow more female action stars.
Michelle is adamant she does NOT want an all-female cast -- à la "Ocean's Eight -- she wants men and women working together to kick ass.
She thinks this requires a certain type of dude, though ... the type she'd like to marry.