Bill Pullman Gives 'Independence Day' Speech to Grads at Warren Wilson College (VIDEO)
Bill Pullman
Fires Up Grads
With 'Independence Day' Speech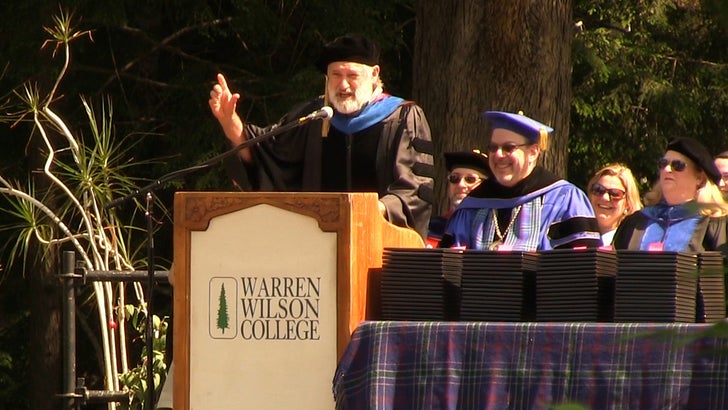 Warren Wilson College
Bill Pullman waited 21 long years to do it, but he finally got the right stage ... and he delivered.
The actor was the commencement speaker at Warren Wilson College in Asheville, NC Saturday, and gave the graduates a blast of nostalgia by opening with a line from of his famous "Independence Day" speech ... with a slight revision.
Bill made a political wisecrack, too -- but it may have been an accident -- when he explained the glory of playing President Whitmore. Good stuff.
As for why Pullman chose to speak at WWC ... his sons are alumni.